LUXURY SHEPHERDS HUT TOILET & SHOWER HIRE 

      
Nomadic Washrooms Luxury Toilet Hire
Here at Nomadic Washrooms, we specialise in luxury Shepherds Hut toilet hire & shower trailers for that extra memorable touch at your wedding, event or festival. Enquire now for our wedding toilet hire prices or our luxury toilet hire.
We pride ourselves in providing the most unique luxury toilet hire and shower hire concepts on the market right now! Our Shepherds Hut toilet hire is based in Mid Wales, but are available for hire throughout Wales, the Midlands and further afield, and are a must at any event. If you really want to get your guests talking, these are the posh portable loos for you!
Enquire below for Toilet and Shower Hire.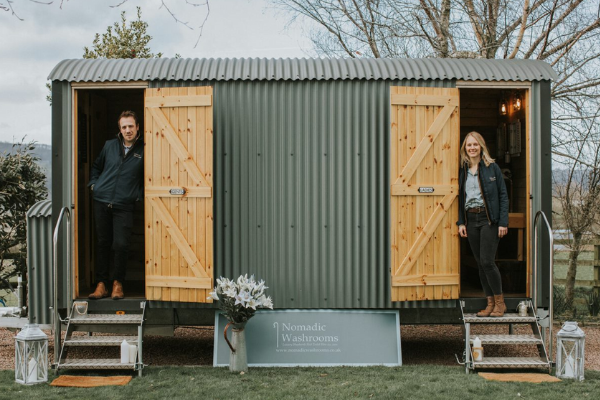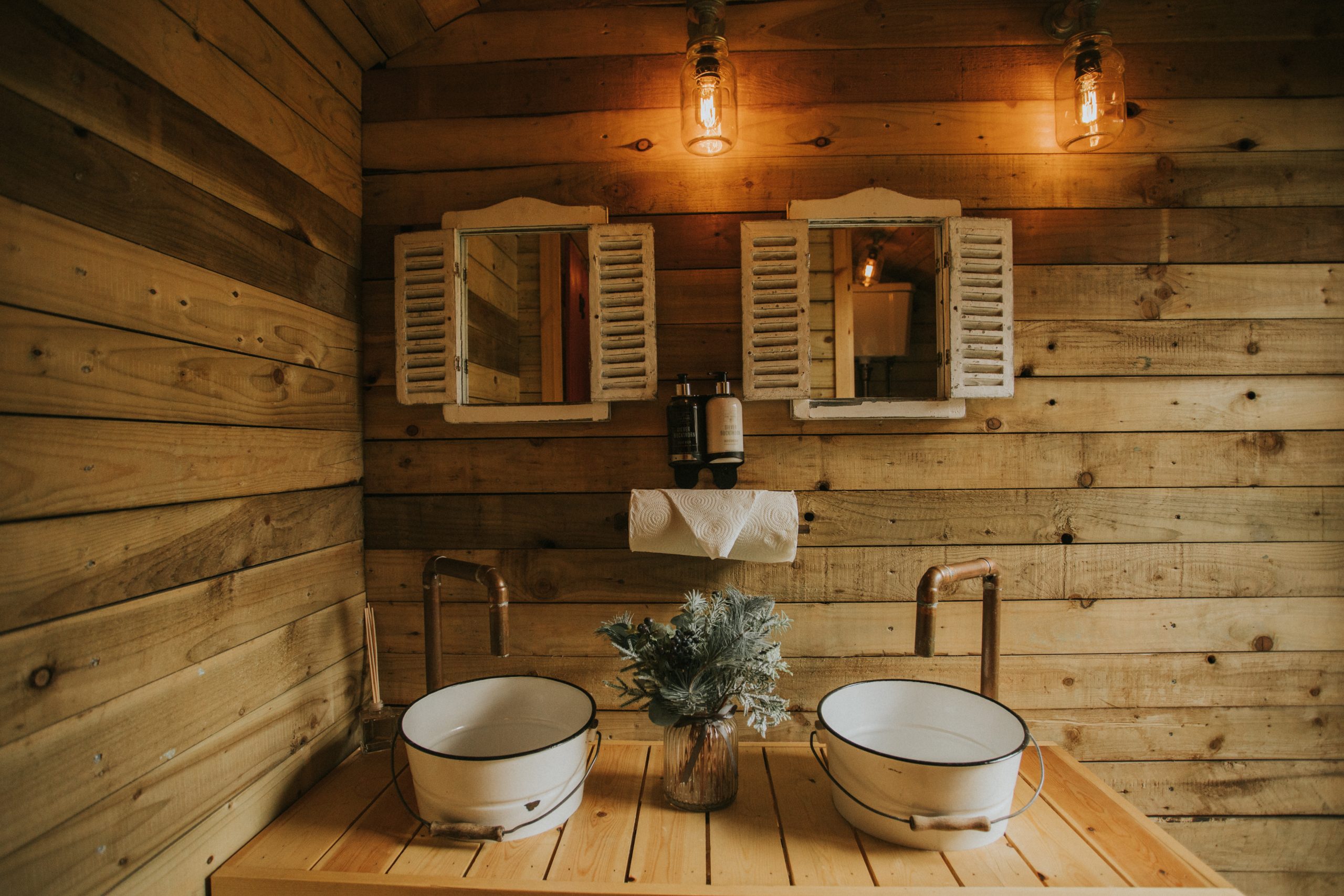 At Nomadic Washrooms we have a range of different luxury shepherd hut toilets for hire for every type of event or wedding. Find out more about our Toilet and shower Hire and what makes them unique below.
The Little Shepherd is the cosiest in our flock and perfect for small weddings, events or small pop-up glamping sites. It includes a dual-purpose toilet cubicle and shower unit.
The Shepherdess is our most popular unit and is ideal for medium to large sized events and weddings. It has two ladies cubicles, one gent's cubicle and a quirky urinal.
The Master Shepherd is our biggest trailer and great for large events. Kitted out in our rustic decor are three female cubicles, one gent's cubicle and two milk churn urinals.
The Showering Shepherd is the largest washroom we have available. Fitted with six rustic-style showers and two toilets, it's the perfect choice for big events or glamping weekends.
The Accessible Shepherd is the smallest trailer in our range. A vintage-style horsebox fitted with a ramp to access the disabled toilet facility and the added option for showers.
Want To Find Out More About Our Luxury Toilet Hire?
Our luxury shepherd hut toilet hire style toilets and washrooms really speak for themselves. So instead of us telling you how amazing they are, take a look at our gallery and see why we are so proud of our flock!
Enquire For Wedding Toilet Hire Prices.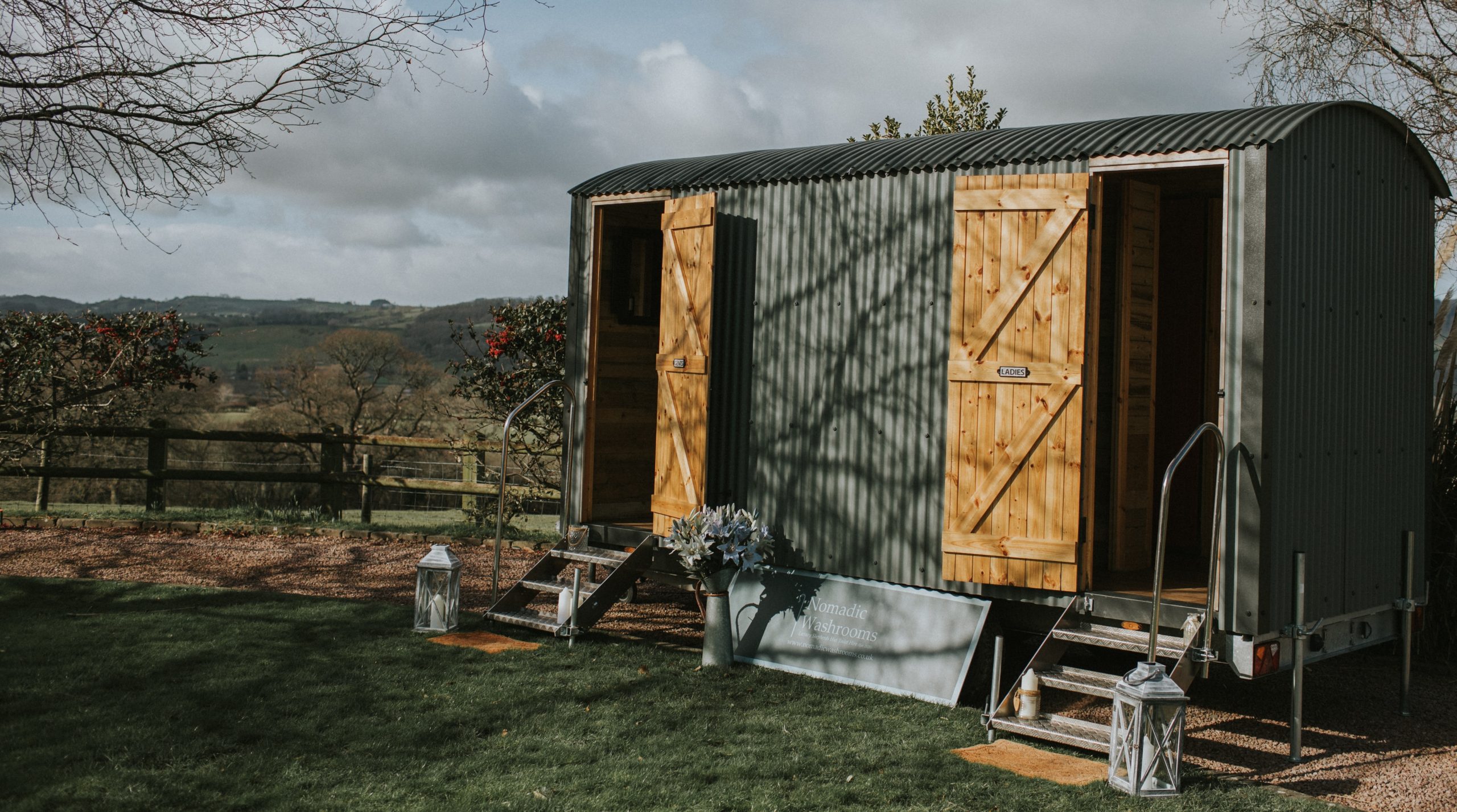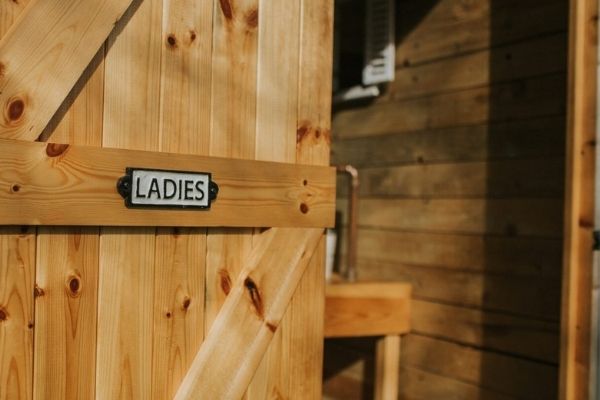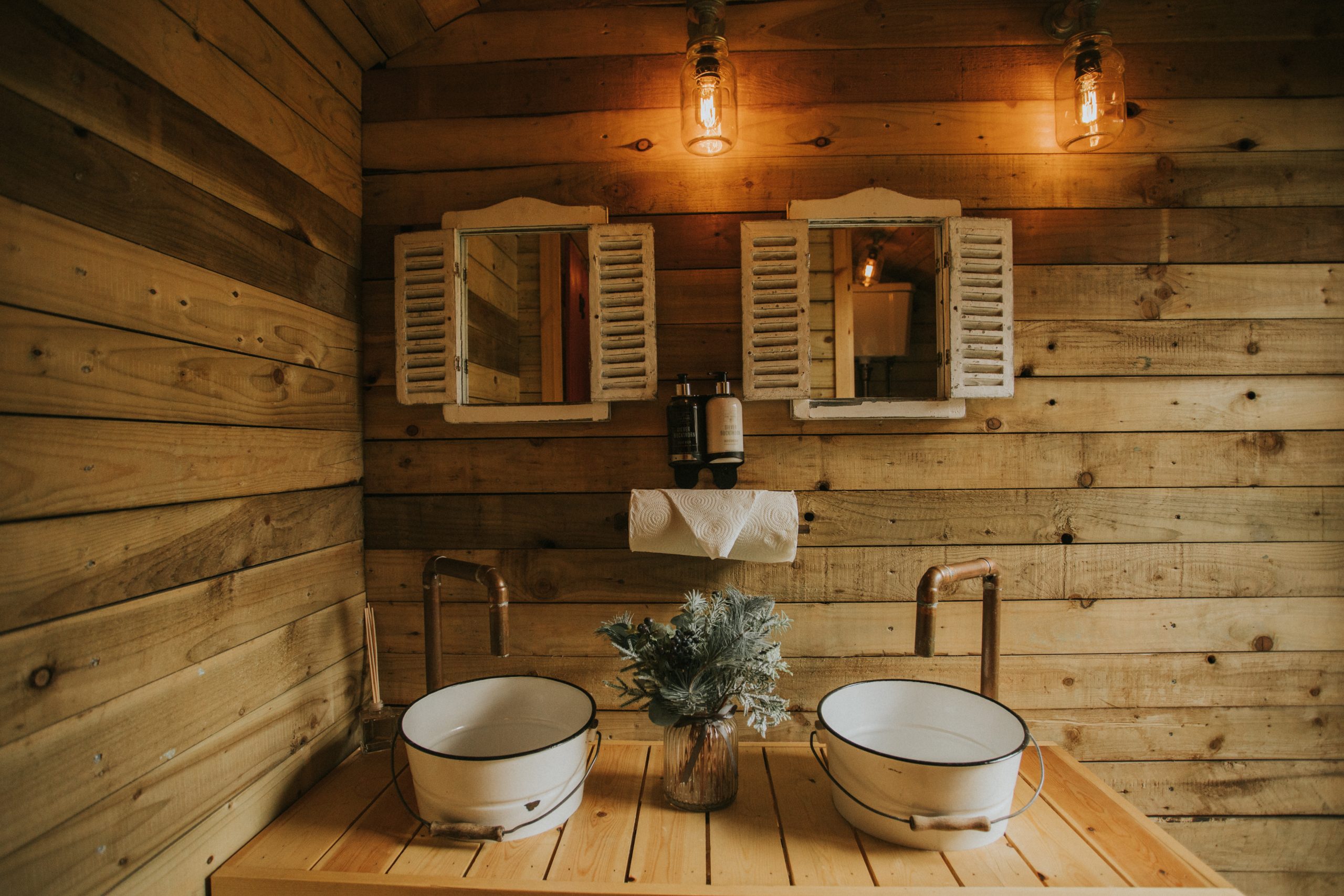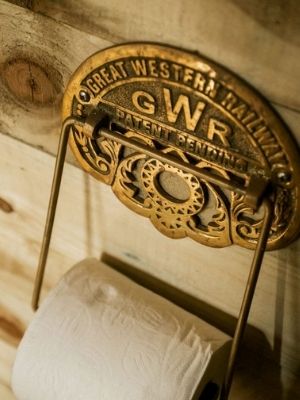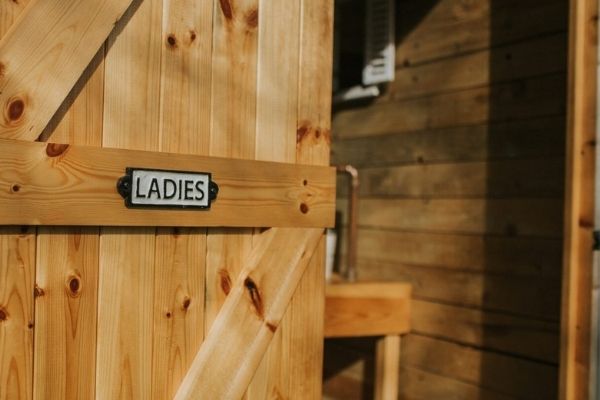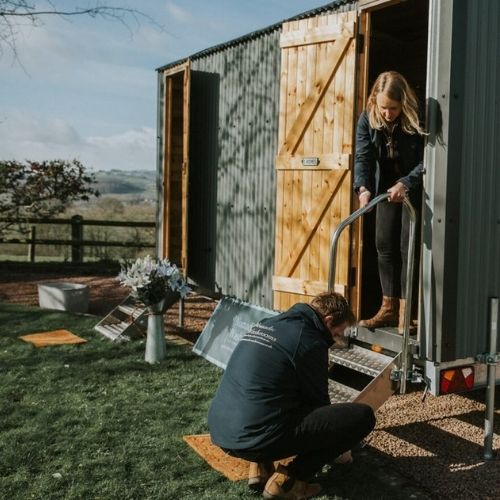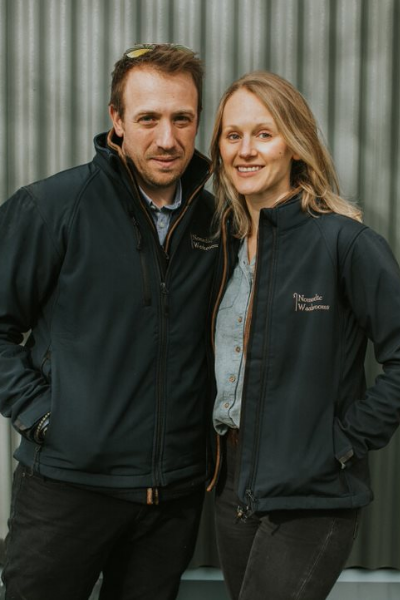 In 2018 we, Kate and Stu Richards (that's us over there) were planning our wedding and realised that the only thing missing for our perfect rustic travel theme, was a quirky eye-catching luxury toilet for hire.
Unfortunately, we couldn't find anything even remotely close to fit our dream style. So instead of settling for a luxury box trailer toilet, you know the green and white boxes we're on about, we decided to dress up the rustic old stable toilets at our venue. When it came to our wedding, everyone loved the unique quirkiness and many of our guests complimented on the style and decoration of the toilets… That was when the idea was born!
Nomadic Washrooms launched in 2019 and we now offer unique rustic-style luxury toilets and shower hire and shepherd hut toilet hire for events, festivals and weddings for individual and corporate clients alike.
We are so lucky that our job involves travelling the United Kingdom and attending a whole range of different themed events, festivals and weddings. So we decided to start a Nomadic Washrooms blog. In our blog, we will keep you up to date with all our latest news, as well as all the latest popular trends and ideas for events and weddings.
As the end of 2023 draws in, and Stu thinks he can finally put his feet up after our busiest Summer to date, he has one last job of extending our...
read more
If you are interested in finding out more about hiring one of our luxury toilets or washrooms for your event, festival or wedding then please get in touch using the contact form below.
All enquiries are handled by us personally; so to help us give you the information you need, please provide us with information on when, where, and what you are planning (along with details of your estimated number of total daytime and evening guests) and we will get back to you with a personal quote!