At Nomadic Washrooms, after a busy 2021, we have spent the quiet season planning ready for 2022 and far beyond. In a year that saw the release from lockdown, and the return of events and celebrations all over the United Kingdom. Our luxury shepherd hut style washrooms and toilets have been all over the land, helping add style, practicality and something a little special to your gatherings.
So, in order to keep you up to date on everything Nomadic Washrooms, we thought we would put together a little blog of all the amazing things that have happened, and all of the exciting things there is to look forward to in the future.
Adding To The Nomadic Flock
Before any of our family get on the phone asking why they haven't been told yet, we mean our flock of luxury washrooms and toilets for hire, and not tiny footsteps.
In the past year, we have seen our flock grow to 8 units. This includes two Little Shepherds, the Shepherdess, three Master Shepherds, the Accessible Shepherd and the all-new Showering Shepherd. Expanding our flock allows us to attend more events, providing our amazing clients with the chance to have the most stylish toilets and showers for hire at their events.
The Showering Shepherd
The latest addition to the Nomadic Washrooms fleet, The Showering Shepherd is our largest unit with an incredible 6 private showering areas. All with their own independent access points, and two that include vintage-style W.C.'s, it is the perfect luxury washroom for hire for pop-up glamping sites, weddings and mini-festivals.
Capable of hosting 100 people for 8-10 hours in a single day or 50 campers over a long weekend, it really is an impressive unit. Now available for hire for events, read more about The Showering Shepherd or Get In Touch to inquire.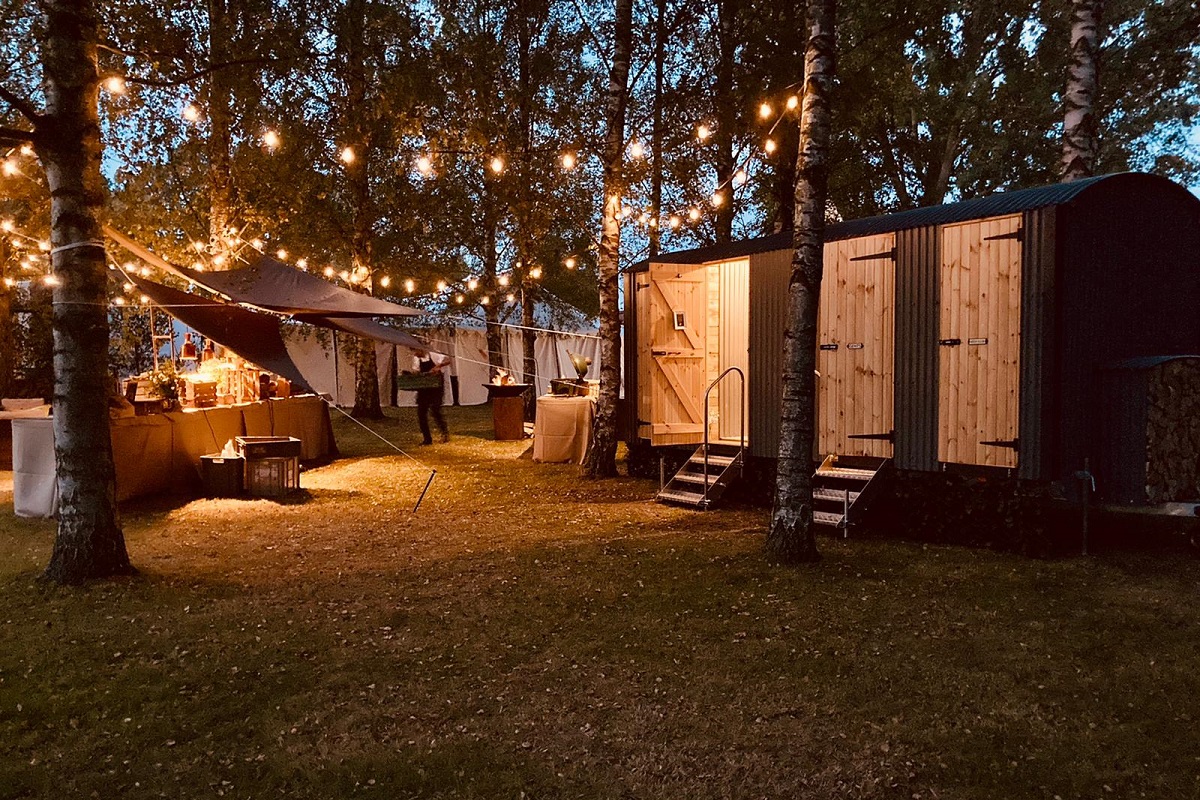 We love our business, Nomadic Washrooms started from an idea after trying to find luxury shepherd style toilets for our own wedding and now its grown to be our life. So, even when we just get nominated for events, it makes us extremely proud (and sometimes a little bit teary) to know that people love Nomadic Washrooms as much as we do.
In 2022 we were nominated for several awards across a range of different categories which makes us immensely proud. In the Wedding Industry Awards, we reached the West Midlands Regional Finalist for the 'Special Touch' category and we were also selected as a Regional Finalist in the Newcomer category. Unfortunately, we didn't quite win, but that was due to the incredible competition, but we were ecstatic anyway to even have our name in the hat.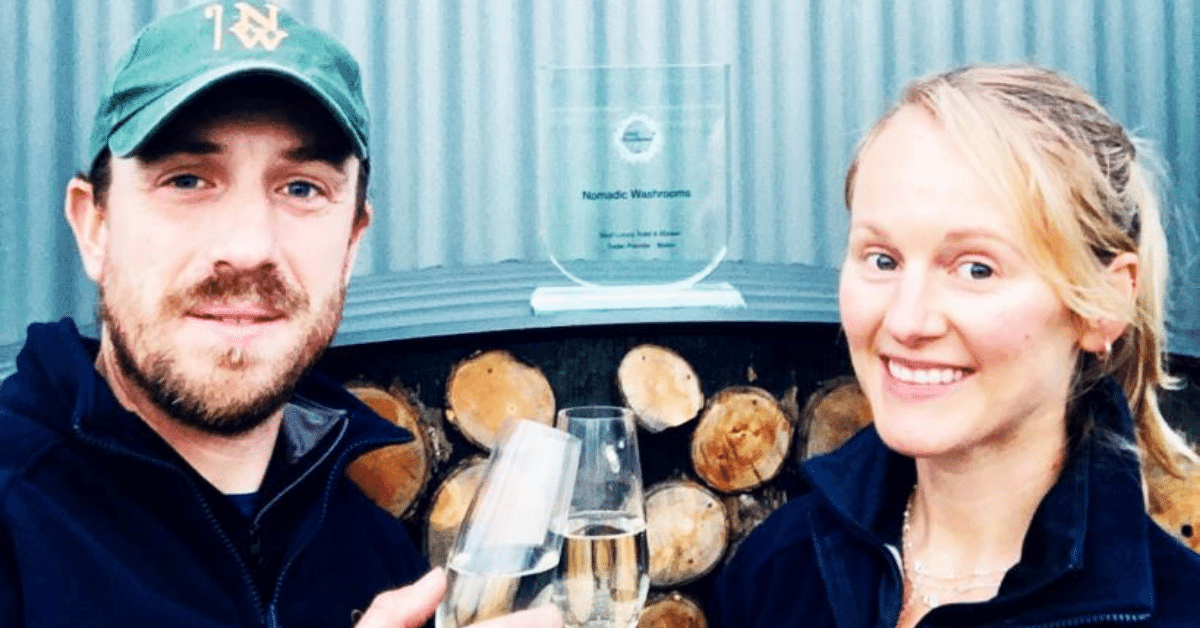 However, we didn't end 2021 empty-handed. We are so happy to announce that Nomadic Washrooms were crowned winners of a 2021 LUX Global Excellence Award. An award that is set up to celebrate only the most luxurious things in life, the LUX-Life magazine is highly-regarded worldwide and to feature is an honour.
Once again proving that our toilets and washrooms are something totally unique and a way of turning standard facilities into a luxurious part of your celebrations, we can't wait to push forward and see what the future of Nomadic Washrooms holds!
Self Help Africa & Carbon Offsetting
An important part of Nomadic Washrooms from the start, we always wanted the business to reflect our values and to ensure that what we did, didn't negatively affect the environment. From extensively searching through suppliers to find businesses that matched our values and only choosing products that are sustainable (even if it costs us a little more than the cheaper alternatives), one of Nomadic Washrooms core values is to be as environmentally friendly as possible.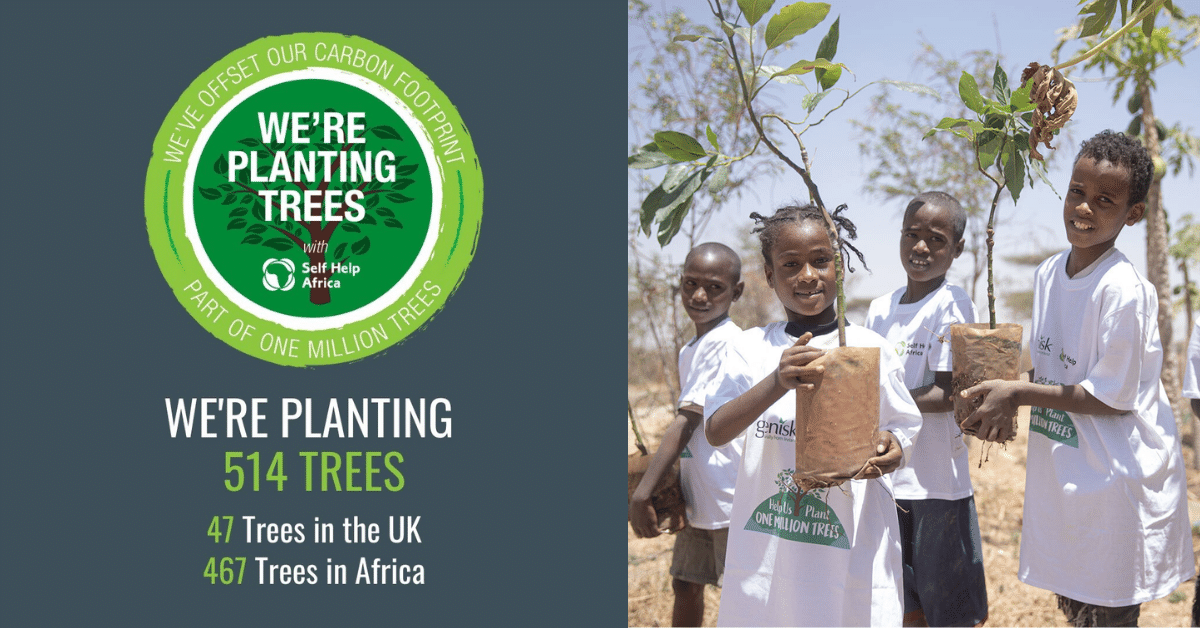 Taking it one step further in 2022, we have now secured a partnership with Self Help Africa to work for Carbon Offset our operations. Including planting 514 trees, 47 in the UK and 467 in Africa, we are excited to work closely with this incredible charity long into the future.
If you want our unique shepherd hut toilets or washrooms for an event or find out more information about booking then please send us a message.